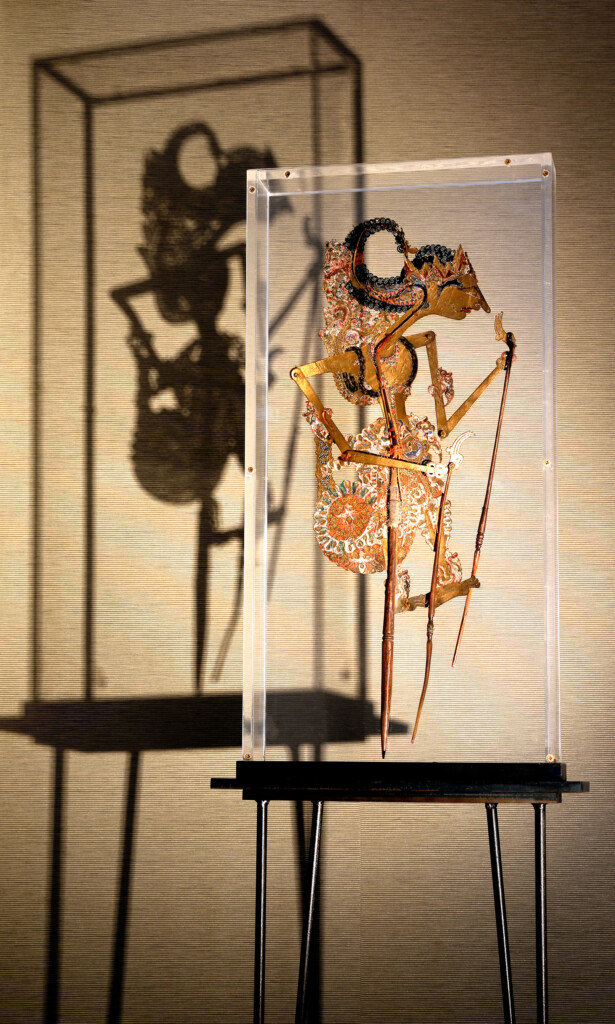 This shadow puppet is made entirely of
painted leather. The sticks used move the figure are made of horn.
In Indonesia, whole stories are told as a shadow plays.
Various shadow puppets are used to tell stories for entertainment at festivities or other special occasions.
The shadow cast by the puppet appears larger or smaller depending on the angle of light.
I arranged this figure in an acrylic box which is mounted on a metal structure.
These supporting points of the puppet have been carefully attached to the box itself.
We managed to create mounting points by applying small holes through the acrylic – this way the figure appears to be floating.
The object has such a very decorative, spatial effect.
Hardly any leather shadow puppets exist today giving those that remain collector's value.