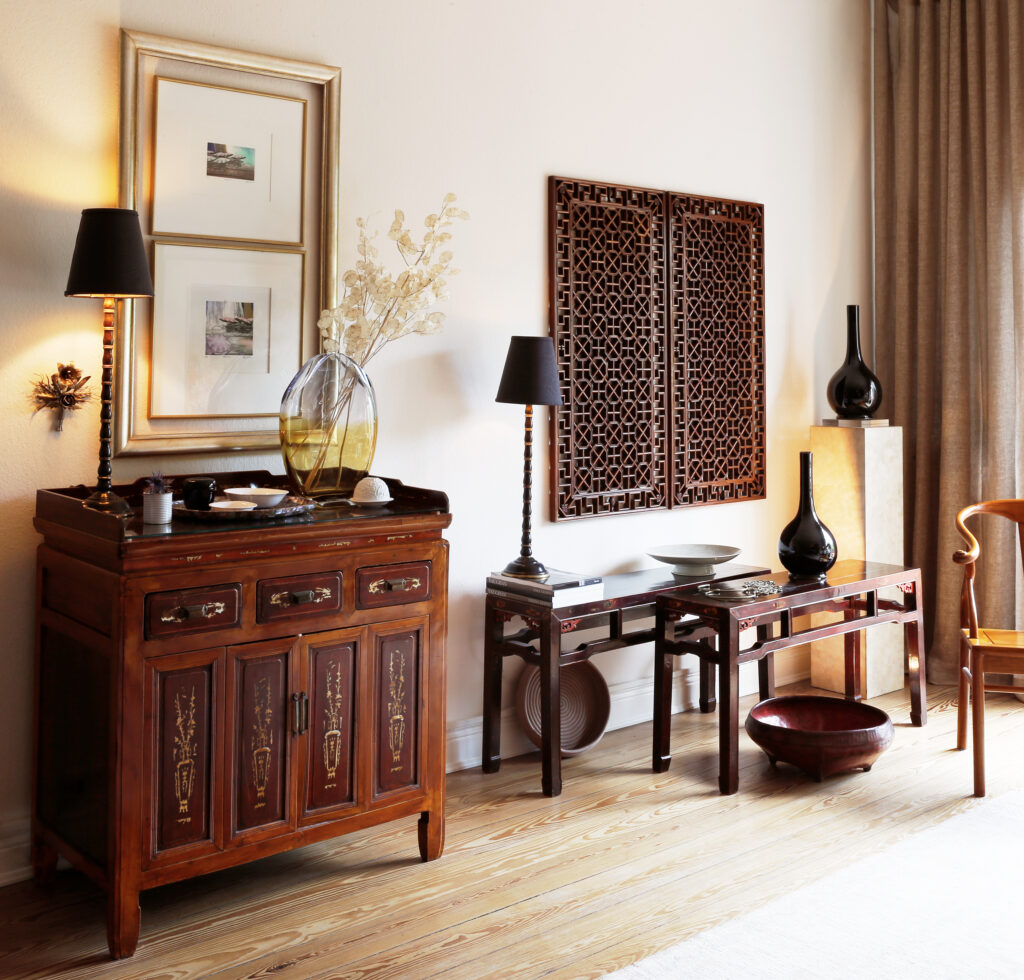 The idea here was to design the space above the dresser to emphasize the height of the pictures and to display these two works of art by Shigeki Kuroda. The Japanese artist, born in Yokohama 1953, printed the same motif – bicycles and umbrellas – again and again over a period of 40 years – achieving ever more perfect detail with each new rendition. His works are a mixture of aquatint, drypoint and etching techniques.
The pictures are each individually framed and complement each other wonderfully.
I achieved the sense of height by hanging the pictures above each other.
However, I also wanted to create a space around the pictures to give them even more presence, while at the same time echoing the rectangular shape of the two late 20th century Chinese window screens which grace the wall above the display tables.
I achieved this by hanging a picture frame around these two works of art. This has been done with a suitable space around the pictures themselves. We covered the frame in aluminium leaf with a patinated effect.
This way the frame retains its lightness and does not distract from the pictures.
The glass vase by DAUM reflects the colours of the pictures.
The vase gives the ensemble a certain modernity, which corresponds wonderfully with the pictures as well as with the antique pieces of furniture and the window screens.