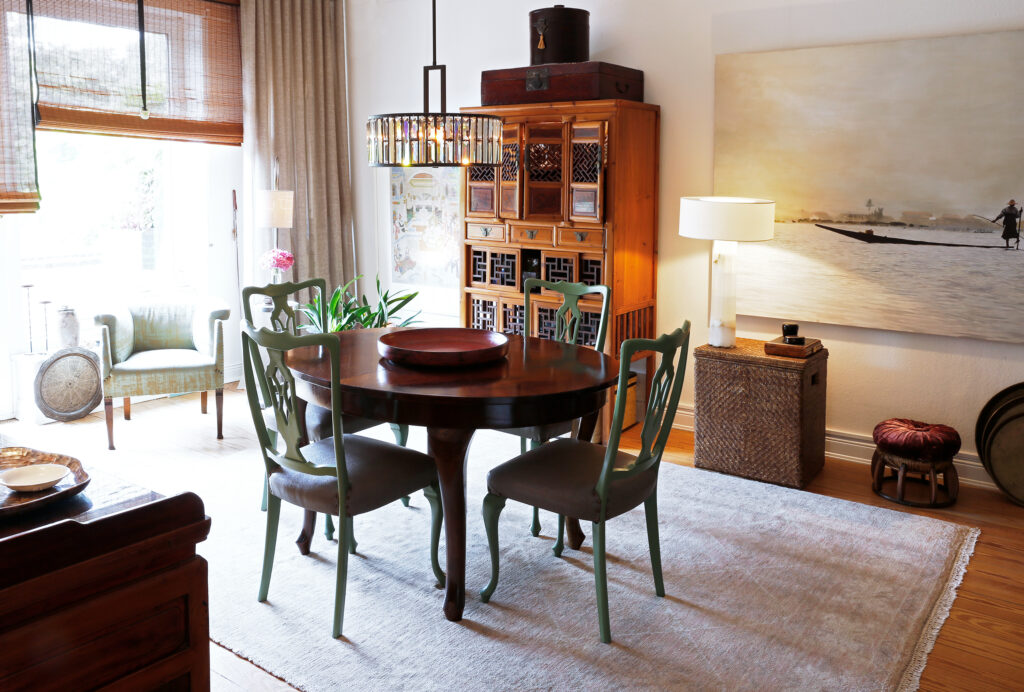 Which chairs go well with an antique dark wooden table? In my opinion, the topic of chairs is a very difficult subject. What goes well with which table? They should be comfortable. What shape fits? In this case, we have also decided that the topic of sustainability was important.
We redesigned and refurbished four old wooden chairs from a flea market. They have been completely reupholstered with Shagreen leather.
In order for the chairs to stand out from the table yet still go well with it, we made sure the chairs we selected had a similar shape – the next step was to change their colour.
Our colour choice was inspired by the surrounding works of art and other furniture in the room. The idea was to let these tones recur on the chairs. Here we carefully considered the proportion of the colours to each other.
Placed around the oval table, the ensemble looks like a flower; with the chairs presenting themselves around the periphery like petals.
A red wooden bowl from Northern Thailand on the border to LAOS is placed in the middle of the table. It is made from a single piece of teak wood, varnished in a traditional way – an antique collector's item.