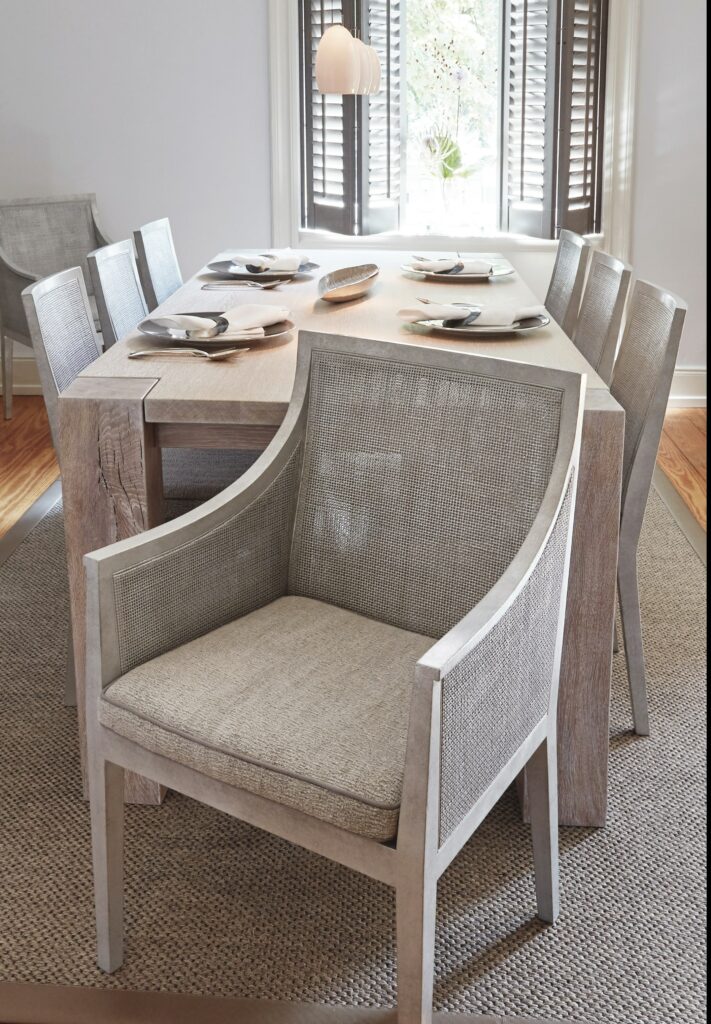 The customer's wish was to adapt the dining room set to match the fresh, more modern ambience of her flat.
The table and the chairs were and are of good quality and are still a good choice for the room in terms of shape and design. The chairs offer excellent seating comfort. So we decided to change their appearance by going to work on the look and surface of the chairs.
The table was sanded down and whitened before applying a protective coat of varnish which is virtually invisible. We removed the furniture wax from the chairs, gave them an undercoat before covering them with aluminium leaf.
The chairs received two coats of protective finish and were then patinated. Prior to this, we had any major defects in the chairs' wickerwork repaired by a basket weaver. We covered the seat cushions with a durable linen fabric from De le Cuona.
The entire ensemble now looks very elegant, much lighter, newer and more contemporary. At the same time, it is of high quality and simply timeless in appearance. It can be combined with a wide variety of elements and colours.
A wonderful example of a sustainable approach to interior design.