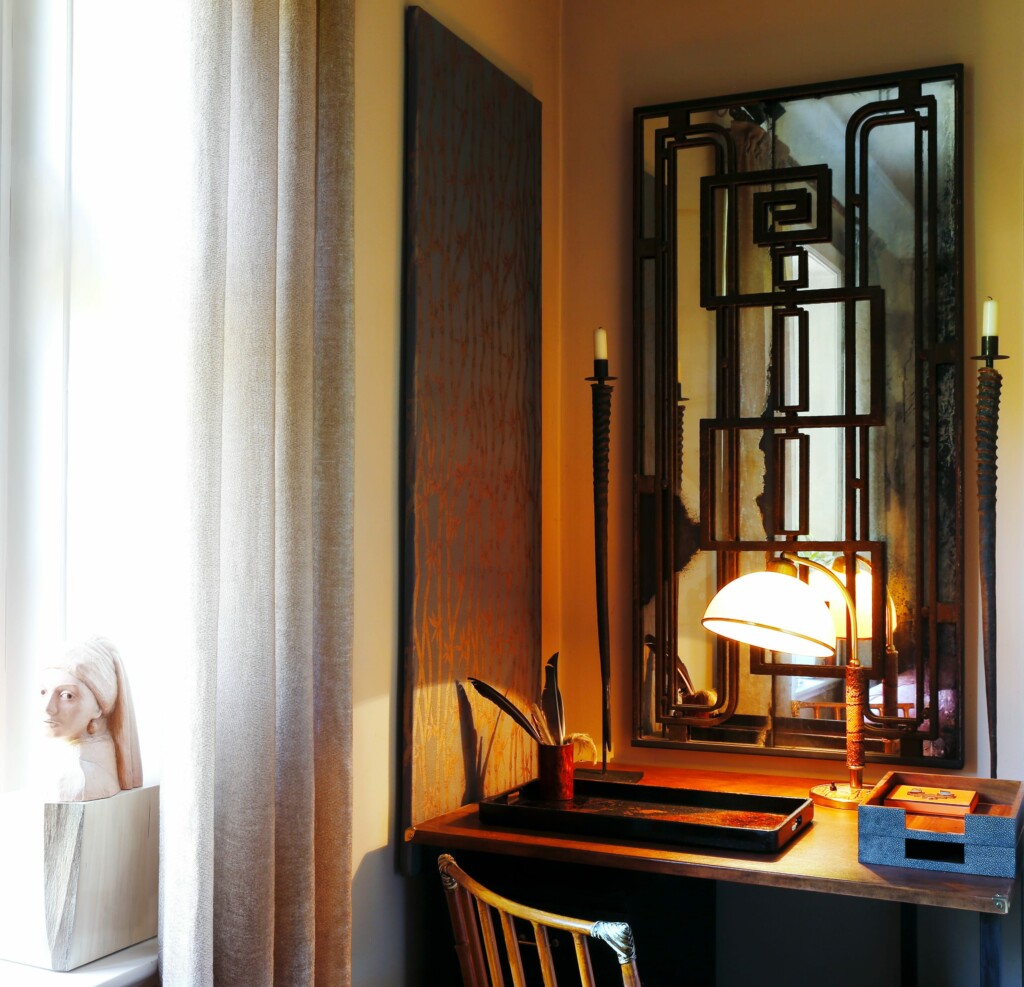 I found this wonderful French ART DECO ironwork in London at an antiques dealer.
I was so inspired by the work that we used this shape as a key visual feature of a banister for a major project; see sketches and further details of the OPHOLD project.
Here in this setting I have placed an old mirror from the 17th century behind the original ironwork. Since these antique mirrors only had or were allowed to have a certain size, due to the mirror tax that was levied at the time, we attached the individual mirror pieces to a base plate.
We basically hung the ironwork in front of the mirrors. Fitting the whole work to the wall was quite a challenge since the ironwork, glass and base plate together add up to a considerable weight.
This niche proved to be the perfect place for the ensemble. In front of it is a small leather-covered desk, the corners of which are fitted with suitcase fittings.
Daylight is reflected by the mirrors, illuminating the niche and making it a lovely place to work.