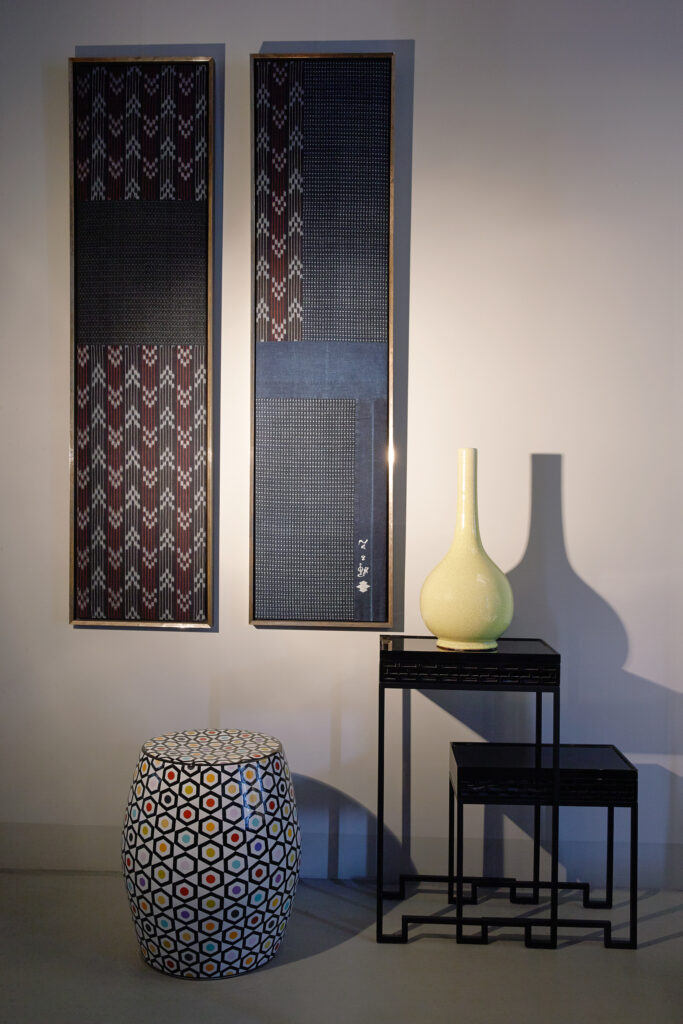 These fabric panels are composed of various antique indigo fabrics.
On the panel on the right, you can see a detail – a calligraphy – in the lower right-hand corner. This is part of the outer collar or tomoeri panels of a fireman's kimono/haori.
As warriors against fire, Japanese firefighters were revered for their strength and bravery. Firemen's haoris are very rare and are absolute collector's items.
These panels are framed using a shadow gap and handcrafted platinum.
The ensemble is arranged together with a ceramic stool by French artist Fabienne Jouvin and a yellow crackle porcelain vase from China, which has been placed on a small lacquer table.